NEWS & EVENTS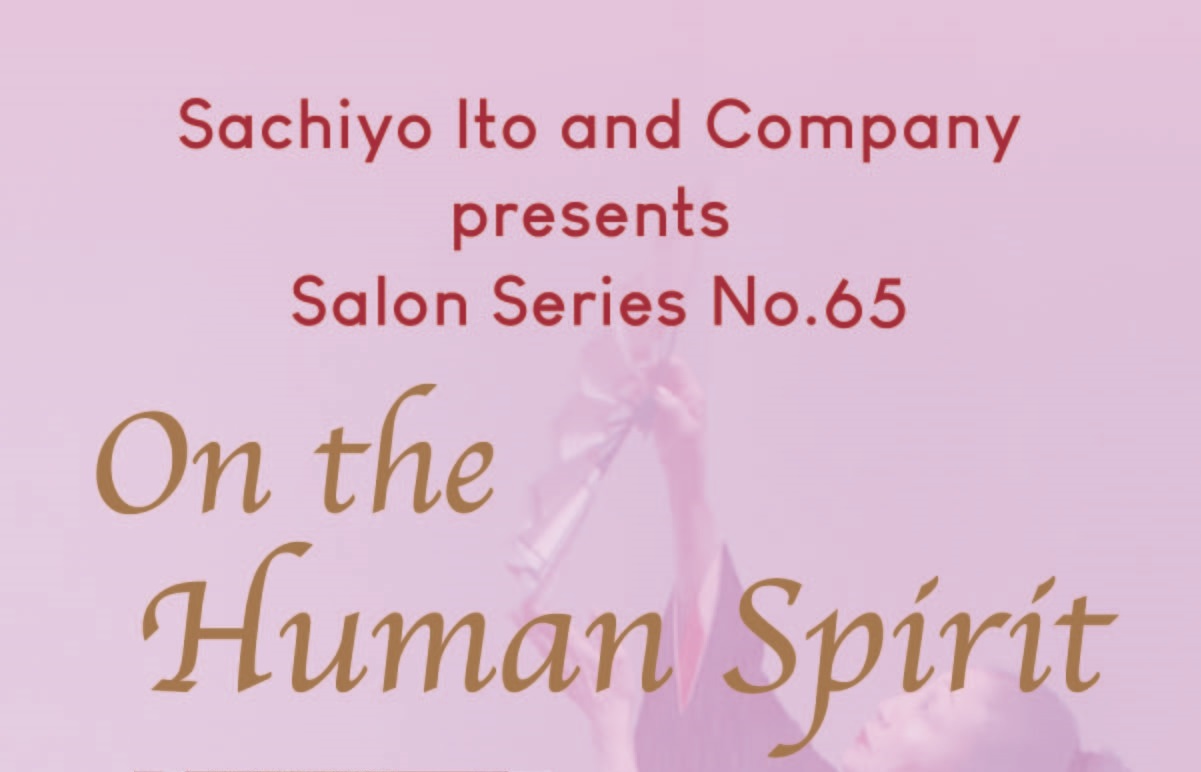 Dear Friend:

I hope this message finds you well.

Please join us in the upcoming Salon. We are very fortunate to have many great artists in the collaboration on the theme of the Human Spirit.

Best Wishes,

Sachiyo Ito
Artistic Director
Salon Series No. 65


On the Human Spirit

Salon Series No. 65 will present a collaborative work with lutes from Europe and Japan, poetry, dance, and song on the theme of the Human Spirit. Sachiyo Ito will perform two new works including a dance choreographed to Ishigaki Rin's poem At the Feet of the Sun, and members of the dancejapan ensemble will present a Japanese classical dance. We hope this program will epitomize the very mission of the Salon Series, that is, how art appeals to each one of us beyond the boundaries of ethnicity.

Guest Artists: Michael Calvert (Renaissance lute), Beth Griffith (Vocal), Sumie Kaneko (Shamisen)

Yukio Tsuji (Percussion)

Emi Kikuchi, Makiko Miyai (Poetry Recitation)

Date: Sunday, June 9, 2019 3pm-4pm

Place: Tenri Cultural Institute 43A West 13th Street NYC Between 5th & 6th Avenue

Admission: $20 (General), $15 (Student and Senior)

Information: sachiyoitoandcompany@gmail.com or Tel: 212-627-0265

The Salon Series is an ongoing program of performances, lectures, and lecture-demonstrations aimed at those who are interested in deepening their knowledge of the performing arts of Japan. The series is held on Sunday afternoons three times a year. With world class guest artists and speakers, the program has educated and inspired New York audiences artistically and intellectually for the last 20 years.

Upcoming Events in 2019

May 18, 2019 at 1pm & 4pm
Performance at The World's Fare
Info: https://theworldsfare.nyc/

October 21, 2019
Salon Series #66 On Passing


| | |
| --- | --- |
| | The Salon Series No.65 is made possible in part, with public funds from New York City Department of Cultural Affairs and with City Council. |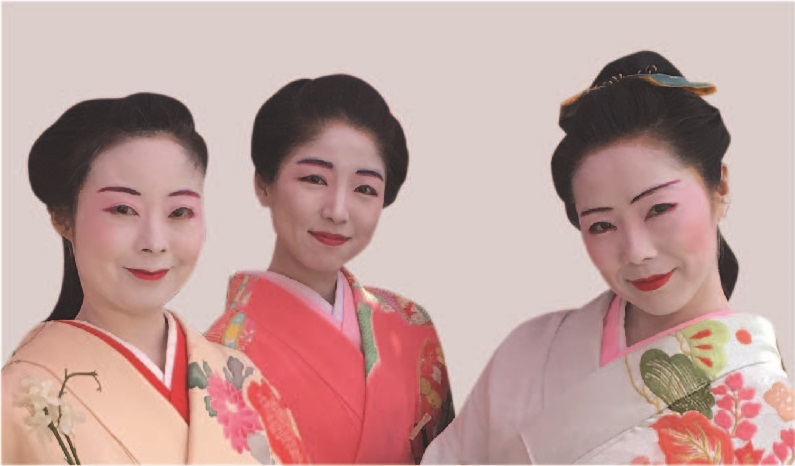 さろんシリーズ第 65回「 ヒューマン・スピリット」
日時:6月9日(日)午後3時-4時 
場所:天理文化協会43A West 13th Street NYC
チケット:$20/$15 (一般/シニア&学 生)
お問合わせ :(212) 627-0265/ sachiyoitoandcompany@gmail.com   
ゲスト出演: 辻幸生(打楽器・尺八)、ベス・グリフィス(歌唱)、マイケル・カルバート(ルネッサンス・ルート)、金子純恵(三味線)、菊地恵美、宮井真紀子(詩朗読)
ダンスジャパン;藤田ゆふ、松野ゆみ子、松本明子、伊藤さちよ
さろんシリーズ第65回は「ヒューマン・スピリット」をテーマに取り上げ、強靭な人間性と愛を謳い上げます。
西洋ルネッサンスの 弦楽器ルート、日本の弦楽器三味線の共演、詩の朗読、伊藤さちよ創作作品等、様々なジャンルのミュージシャン、歌手とのコラボレーションをお楽しみください。作品のしめくくりに、民族を越えた糸を縦横に観客と共に繋ぎたいと思います。ご来場をお待ちしております。

*「さろんシリーズ」は、日本の舞踊を焦点に当てながら、日本の伝統芸能に対する理解を多くの方々に深めて頂くために、日曜の午後に定期的に開催しています。芸能各分野のゲストアーテイストとのコラボレーション、他国との舞踊文化との比較などを通して日本文化へのより深い理解を目指しています。又、日本の舞踊、演劇、音楽に興味のある方、また勉強していらっしゃる 方々に、Q&Aの場、楽しい意見交換のフォーラムを提供していく事を意図としています。
Happy Spring!
We performed for National Cherry Blossom Festivals in Washington DC, and for Bloomfest Branch Brook Park, NJ.
Please join us at the upcoming Sakura Matsuri (Cherry Blossom Festival) at Brooklyn Botanic Garden!

Dear Friends:
We hope you can join us in the collaboration of two dance cultures in Asia in Salon Series No. 64
Thank you, and we all look forward to seeing you soon, in the warmer weather!
Warmly,
Sachiyo Ito
Artistic Director
Salon Series No. 64

Dances and Cultures of Tibet and Japan

The Salon Series No. 64 will compare dance cultures of Himalaya, specifically, Tibet, and Japan. The program will feature dances from Tibet and Japan on the theme of birds, with demonstrations lead by Rinchen Yumten, the director of the Yinda Yin Coaching School, and by Sachiyo Ito. There will also be an opportunity for audience participation in a Tibetan folk dance.. 

Guest Artists: YindaYin Coaching School of Himalayan Community in New York

Dancers: Claudia Cao, Yuu Fujita, Akiko Matsumoto, Yumiko Matsuno, Sachiyo Ito

Date: Sunday, March 17, 2019 3pm-4pm

Place: Tenri Cultural Institute 43A West 13th Street NYC

Admission: $20 (General), $15 (Student and Senior)

Information: sachiyoitoandcompany@gmail.com or Tel: 212-627-0265

The Salon Series is a series of performances with informative lectures and demonstrations on the performing arts of Japan. They are held on Sunday afternoons three times a year. A dialogue between artists and audience following each program provides further insights into art and culture, bridging the cultural differences. With world class guest artists and speakers, the program has artistically and intellectually educated and inspired NY audiences for the last 20 years.

Upcoming Salon Series in 2019

June 2, 2019
Salon Series #65 On the Human Spirit
 
October 21, 2019
Salon Series #66 The Sun, or the Moon?




Photo: Gigi Lau
*****
さろんシリーズ第64回 チベットと日本の舞踊と文化
3月17日(日)午後3時 
21年目を迎える『さろんシリーズ』では、世界の舞踊文化の中で日本の伝統的な舞踊が占める位置を探ります。
今回はヒマラヤ文化舞踊のコミュニティーセンターとして設立されたYindaYin Coaching Centerとのコラボレーションとして、ディレクターのYumten Rinchen氏と伊藤さちよが各自の伝統舞踊のムーヴメント、スタイル、ジェスチャーなどについてのデモンストレーションを実演します。鳥をテーマにダンススクールのメンバーが鳳凰の舞を上演後、ダンスジャパンのメンバーが日本舞踊「千代の友鶴」を披露します。最後にチベットのフォークダンスを紹介し、観客を交えて踊ります。
会場:天理文化協会 43A West 13th Street, New York, NY
チケット:$20(一般)、 $15(学生、シニア)
*「さろんシリーズ」は、日本の舞踊を焦点に当てながら、日本の伝統芸能に対する理解を多くの方々に深めて頂くために、日曜の午後に定期的に開催しています。芸能各分野のゲストアーテイストとのコラボレーション、他国との舞踊文化との比較などを通して日本文化へのより深い理解を目指しています。又、日本の舞踊、演劇、音楽に興味のある方、また勉強していらっしゃる 方々に、Q&Aの場、楽しい意見交換のフォーラムを提供していく事を意図としています。
 
REVIEW: 2018 Sakura Matsuri Festival at the Brooklyn Botanic Garden
[read review + view photos]
ARTICLE
"Sachiyo Ito & Co. brings classical dance to Japanese Festival"
By Sarah Bryan Miller | St. Louis Post-Dispatch
We wanted to share some comments from guests attending the Salon Series #49: Ma and Breathing in Dance and Healing
Ma means space. Ma means nothing. Ma means breath. Sachiyo Ito began her 49th Salon explaining breath techniques used by Kabuki actors to transmit emotions to the audience. After warmly encouraging her Salon audience to inhale, smile, exhale and smile, Ito effectively demonstrated the vital energy areas of the body: hara – lower abdomen, diaphragm and throat…
Report from the Anniversary Concert

The 30th Anniversary Concert was held on October 23. 2011 at Ailey Citigroup Theater in New York City.  Dances in the program included classical, and contemporary works choreographed by Sachiyo Ito.
"Sachiyo Ito and Company Day" in the City of New York!
The Office of the Mayor has officially proclaimed October 23. 2011 as  "Sachiyo Ito and Company Day" in the city of New York.  [view proclamation]. The proclamation was presented to Sachiyo Ito and Company by the Mayor of New York City, Michael Bloomberg at the Anniversary concert.
all day
E Basin Drive NW, Ohio Drive NW, Washington DC, DC 20003