Happy New Year 2019
All of us at Sachiyo Ito and Company/Dancejapan wish you peace, good health and joy in the New Year!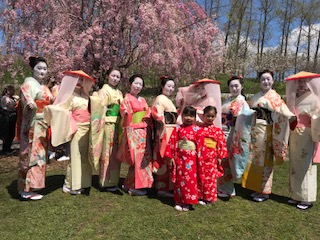 In 2018, thanks to your enduring support, we were able to complete our mile stone, the 20th Year Season of Salon Series, the on-going series of performances and lecture demonstrations on the performing arts of Japan. With world class guest artists and speakers, the program has artistically and intellectually educated and inspired NY audiences. Under the theme of the future generation of traditional performing arts", three programs of Salon Series were presented and enjoyed by our supporting audiences: Japanese Dance and Experimental Workshop and Forum for the Very Young; Traditional Japanese Dance and Theater in Contemporary Performing Arts; Expression in Traditional and Contemporary Japanese Dance; and enjoyed by our supporting audiences.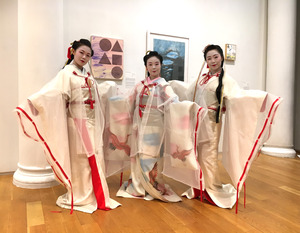 For the 2019 Salon Series, the following topics are planned:
Bīlāspur
Salon Series #64: Dances and Cultures of the Himalayas and Japan on March 17;
Conde Salon Series #65: On the Human Spirit on June 9, 2019; http://itstimetogetorganized.com/blog/wp-content/themes/sketch/404.php
Salon Series #66: The Sun, or the Moon? on October 21, 2019.

Our charity services such as Free Japanese Dance Workshop for Children at libraries and schools, and Free Japanese Dance Performance at geriatric centers throughout the boroughs of the City of New York will continue to contribute to the diverse communities of New York City.
As an NPO, our mission is to continue to serve our community of New York. Your tax-deductible donations will be greatly appreciated and will help us meet our mission and achieve our aspirations. Donations may be made through the secure PayPal link on our website.
Again, wishing you a wonderful New Year!
Sachiyo Ito, Artistic Director
Bowing to your support of the 64th year of my dancing.
Ruth Abrahams, Chair Board of Director
From the Comments on Salon Series 20th Year Season:

"It was both a privilege and a great joy to attend your magnificent performance today.
I particularly love your solo "To the Sea"; it conveys a feeling of eternity and continuity
to me. Your movement is subtle, delicate, but unforgettable." -Christa Meadows

"Lovely theme – water – well interpreted by Ito Sensei's fans in her solo, cranes were most elegant and calming to watch."–Dalienne Majors
"It was awesome!" -Jong Koo Lee

"Beautiful and awesome." -Anonymous